Mikme, The World's First Wireless Recording Microphone
One-button audio recording in studio-quality. For musicians, filmmakers, bloggers and skypers.

With Mikme,nothing will stop
your creative flow.
Mikme is the world's first fully wireless recording microphone that captures your audio at the push of a button. Equipped with a gold-plated condenser capsule, you'll get nothing short of studio-grade sound.
Just tap Mikme, start recording on its built-in audio recorder, then send your music—via Bluetooth—to the Mikme mobile app for editing, tweaking, adjusting and sharing.
And it looks great, too!
What the Press Says
Mikme is a wireless microphone and audio recorder like no other
by Devindra Hardawar – Engadget​​
"…it could be incredibly useful to musicians who want to record their work on the go, or for journalists and podcasters who need something more capable than their iPhone's microphone."
​"…when Mikme played back a variety of recordings, ranging from interviews to music, I was impressed.​"​
Mikme's Tiny Wireless Microphone Could Change Our Expectations for Quality Audio Anywhere
by Jaron​ Schneider – Resource Magazine​
"Audio can be baffling, challenging and expensive. If you aren't sure what you're doing, you end up with sound that is akin to hearing a conversation through a tin can in a Miami club. "Good" audio equipment is expensive and doesn't guarantee results. Well, that was the case until Mikme. I spent some time with the attractive little box and its creator, Philipp Sonnleitner, and have seen (or rather, heard) what it is capable of… and I was impressed.​"​
What Musicians Say
https://cdn.embedly.com/widgets/media.html?src=https%3A%2F%2Fwww.youtube.com%2Fembed%2Fi_xnAOMr4k4%3Ffeature%3Doembed&url=https%3A%2F%2Fwww.youtube.com%2Fwatch%3Fv%3Di_xnAOMr4k4%26feature%3Dyoutu.be&image=https%3A%2F%2Fi.ytimg.com%2Fvi%2Fi_xnAOMr4k4%2Fhqdefault.jpg&key=64da7ba9305b45b68029ce9f0c7e4d75&type=text%2Fhtml&schema=youtube
Capture Every Detail
from Every Sound
Whether you're a musician. filmmaker, podcaster, student, skyper or lover of sound, Mikme is designed to capture it all.
Great for songwriting, composing, interviews, sampling, rehearsals, skyping, video, multi-track audio and more. If there's a sound you want to capture, Mikme's got your back.
Stretch Goals
1. Stretch Goal – Mikme Snow White – $80.000 – UNLOCKED
Every supporter will be able to choose between 2 colors Jet Black and Snow White. We will send out a customer survey at the end of the campaign where you can choose your color. No extra costs.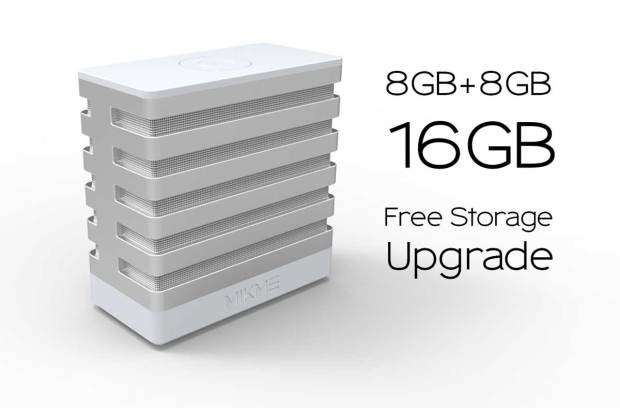 2. Stretch Goal – Double Storage – $180.000 – UNLOCKED
All supporters will automatically be upgraded to 16GB of onboard storage, instead of the standard 8GB. This will give you up to 360 hours of MP4 audio (instead of 180), or up to 32 hours of raw WAV audio (instead of 16). No extra costs.
This is an audio recording made with iPhone 6 and Mikme Microphone. We are switching between iPhone 6 internal microphone and the Mikme Microphone back and forth. Video was shot on an iPhone 6.