ISKO Collaborates With Different Brands And Retailers
Posted: 11 Apr 2016 05:30 AM PDT
In a continuous marketing push, ISKO™ takes its marketing beyond traditional fabric marketing . It collaborates with a number of well known international brands and retailers for co –branding and takes its own brand image to consumer level. Isko is very clear in its marketing push.  It wants  to have a consumer level awareness for its fabrics and looks for demand pull from the segment adding to the industrial demand.  Its collaborations with brands get weight from its various patented and high tech fabrics that it develops.
The new formula for future fashion: Diesel style + ISKO™ technology, for the revolutionary JOGG JEANS & Diesel shoes made by the extraordinary 3D Denim known as ISKO Scratch & Jean™.
When distinctive Diesel style was blended with the extraordinary quality of ISKO™ fabrics, the result was JOGG JEANS, the revolutionary 'jeanetically modified denim' that combines iconic jeans fashion with the comfort typically associated with jogging pants. Labeling on the jeans' inside pocket conveys the exceptional value offered by the collaboration. Described as: 'One small step for Diesel, one giant leap for denim-kind', the durability and softness that JOGG JEANS provide is guaranteed by ISKO FUTURE FACE™ patented technology, for a perfect fit all day long.
The collaboration between ISKO™ and Diesel continues, with the addition of Diesel shoes made by ISKO Scratch & Jean™ . This fabric is known as ISKO™ 's revolutionary 3D denim made by using ISKO™ 's patented technology, which allows the fabric to take extraordinary effects.

Replay Reinvents Athleisure With ISKO™ 's New Development Blue Skin™ and created Hyperskin
Wellness is not a trend; it's the perfect balance between body, soul and the environment: it's a philosophy and a lifestyle. Replay took this as an inspiration to merge it with its denim DNA and created Hyperskin. The technology behind this product is ISKO BLUE SKINTM: entirely based on 360 degree freedom of movement. The construction offers total comfort and freedom by defying gravity with its 4 way holding power. The real second skin experience.
The Jeans come in four different washes: a Raw Grey shade washing which keeps an original raw fabric look, a Blue shade washing achieved with a light bleaching process to obtain an intense mid-blue shade and a super softener for an amazing feel, a Marble and Dark Black.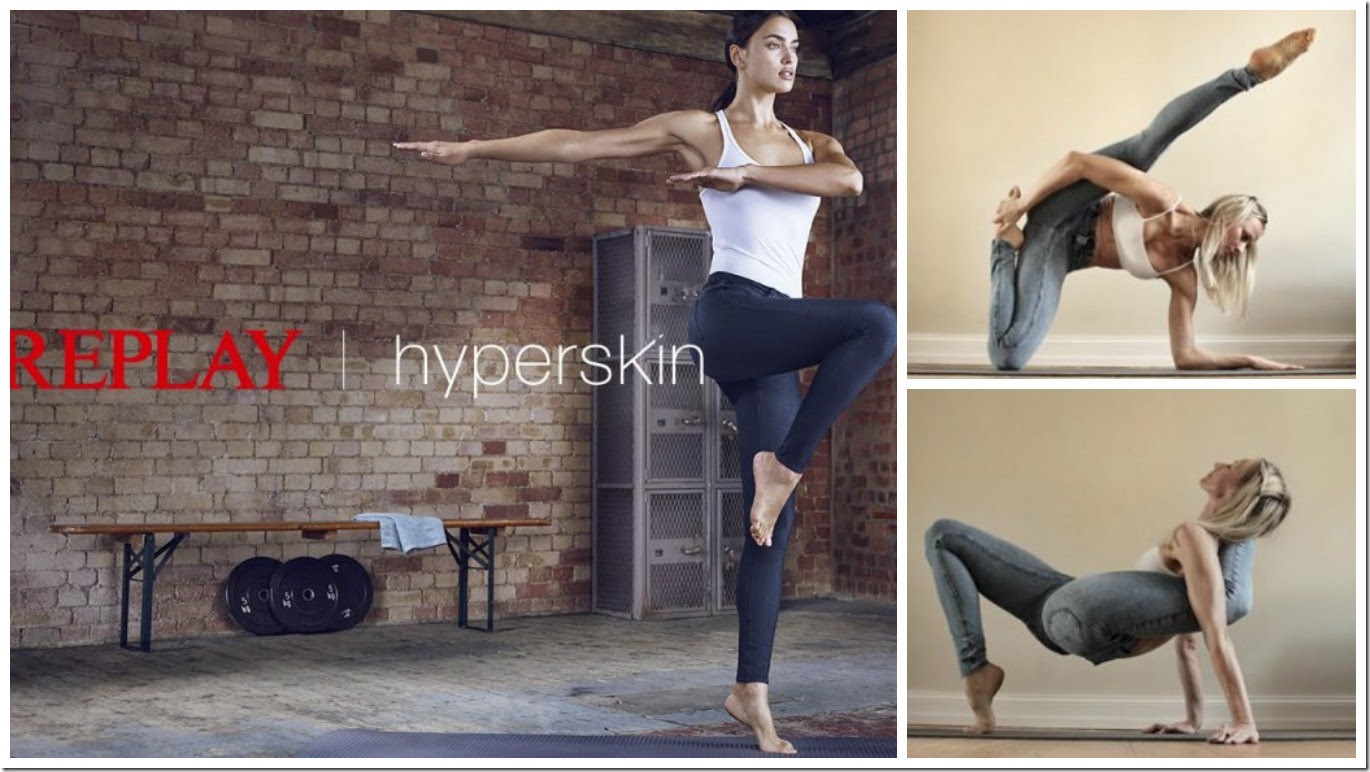 Pierre Cardin and ISKO join forces and launch FUTUREFLEX, the future of flexibility.
Well-known brand Pierre Cardin expands its clientele with a premium denim line that boosts maximum functionality. A highly regarded brand its dedication to quality brought the FUTUREFLEX collection to life and was specifically designed for someone who wants to look good and feel comfortable all day.
ISKO POWERFLEX™, was the perfect fit for this collaboration, it's the perfect travel mate for anyone who wants 24/7 flexibility and freedom of movement, together with unique style and a perfect fit.
FUTUREFLEX jeans come in three colors:
Black on black: a saturated and classic black.

Kanto blue: dedicated to real denim enthusiasts, Kanto blues is a pure, deep but bright indigo shade inspired by the typical Japanese super-saturated indigos, but with a chip off/contrast effect.

Reef green: A blackened green cast perfect for the vintage Aficionados.
AYR Introduces Flex Tech, Powered by ISKO™ Premium Denim Technology, in Collaboration with modelFIT
With all the flexibility and recovery of a second skin, this premium denim technology powered by ISKO™ has 4 way holding power, offering complete comfort and freedom. Flex Tech was designed with 80% stretch, making it the ultimate performance jean, defying gravity and complimenting the body with a balance of stretch and recovery that is unprecedented in denim.
In collaboration with ISKO™ and modelFIT, AYR introduces the scope of movement and beauty of versatility in their Flex Tech denim video. Shot at the modelFIT studio in downtown Manhattan featuring ballerina/muse Suzanne Diaz, the video highlights the versatility of the most future forward fabric on the market.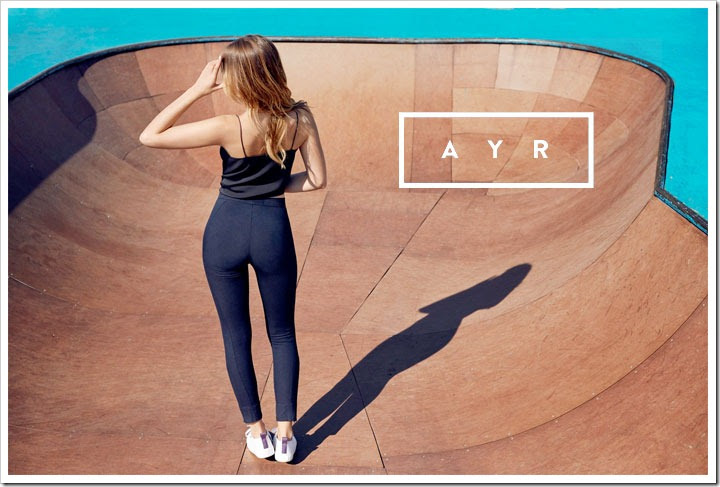 Premium children's line IMPS & ELFS brings in ISKOTM for the most adorable collaboration yet!
IMPS & ELFS is the first kid's brand ISKOTM has collaborated with. The Dutch premium label for the younger generation focuses on Design, Comfort & Quality. The brand is sold over 500 boutiques worldwide and shares a clear vision on 'how they want to be a child again and how a child would love to see the world.
Two special denim lines for S/S 2016 are made up of all ISKO patent technologies.
'Fashion in Action' allows the kids to play & run with freedom, comfort and most importantly in style, using JEGGINGS™, ISKO POP™ and ISKO REFORM XP™
"We are all artist" is made of ISKO™ SCRATCH'N JEAN fabric specially crafted for children who love to draw and doodle.  With a simple scraping technique, kids and parents can make every piece a one of a kind masterpiece.
"Collaborating with ISKO™ has been a great success, bringing our designs to life and giving kids the freedom of movement in a high-quality fabric. Performance is key for kids as jumping, running, and being active is what they do" says Fons Cohen, CEO of IMPS&ELFS.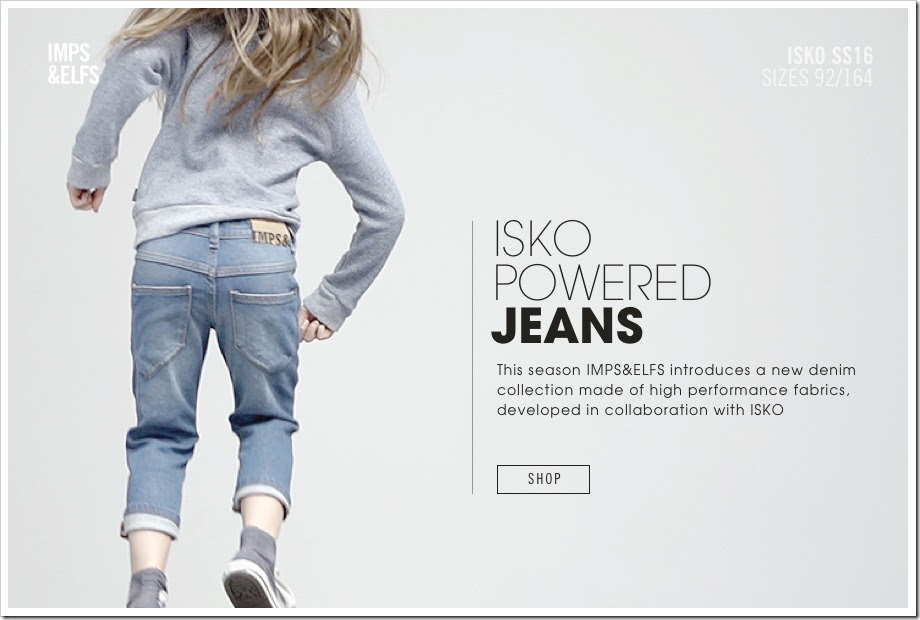 Think comfort and seduction, femininity and contemporary look: that is the BOTTOM UP AMAZING FIT collection, born of the collaboration between LIU JO and ISKO™. All BOTTOM UP AMAZING FIT collection garments are constructed in ISKO BLUE SKIN™. It's a stunning innovation that meets the unique design of LIU JO for an eye-popping collection that's totally dedicated to today's busy and stylish women.
Barbour International launched its first denim collection for women using ISKO™ fabric technology.
Barbour selects ISKO™ renowned REFORM™ technology fabrics enhanced with ISKO STAY BLACK™ and ISKO PJ SOFT™ to ensure perfect fit and outstanding softness in their new womens collection.
The collection comes in a variety of washes on indigo denim or a sleek black finish with ISKO STAY BLACK™ technology, special finishing allowing jeans to maintain their saturated black colour and long-lasting biker look.
ISKO PJ SOFT™  finishing gives the garments a super soft hand feel inside and out.
Check out the new line
www.barbour.com/blog/elle-biker-blueprint
JULES introduced a new line dedicated to ultimate freedom of movement
The French brand JULES presented a new collection featuring the ISKO REFORM™ advanced technologies, to be communicated under the JULES LAB umbrella. This special line, enhanced by ISKO™ ingredient added value, is leveraging the idea of 24/7 fashion comfort, catering to the urban lifestyle for thecontemporary man made possible by smart and practical innovation.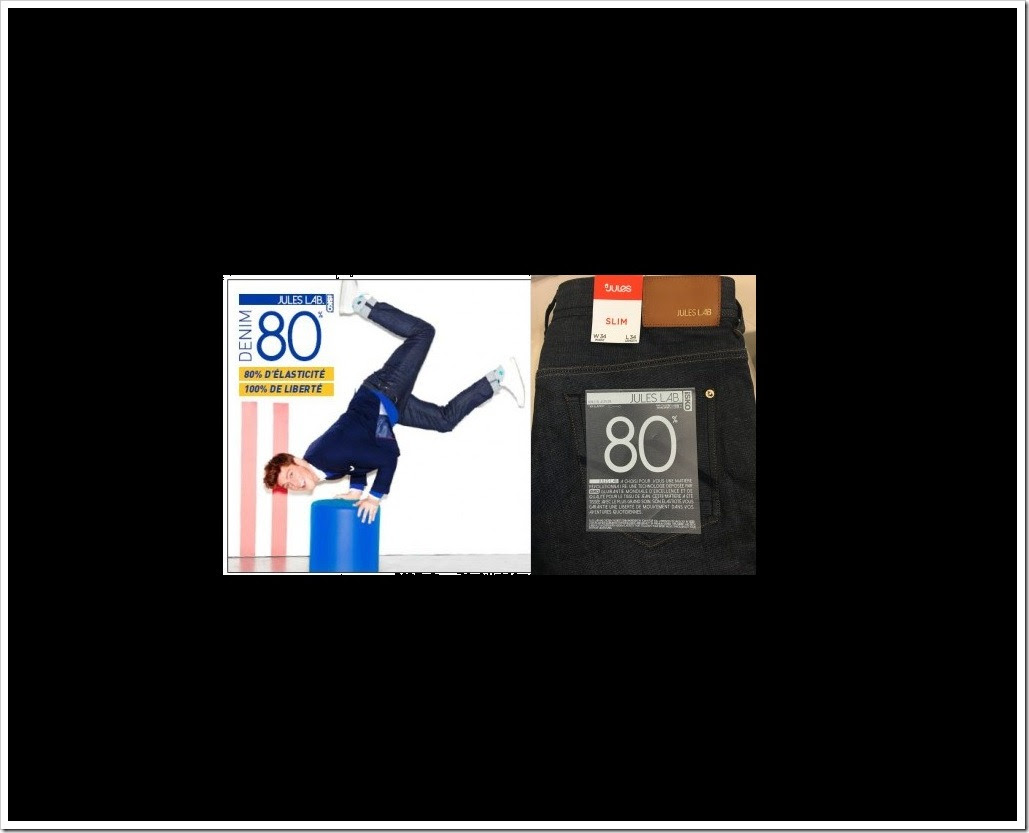 Bodycon: a revolution in Denim
By encircling traditional cotton yarn with a tight coil of stretch fibers, innovative ISKO REFORM™ fabric gives Bodycon denim extra stretch power. The greater the pull on the fabric, the more it rebounds, both holding curves in and smoothing them out – making Bodycon jeans the most flattering jeans of their kind. Since its launch, the Bodycon collection has expanded with new fits including the Bodycon 5 Pockets, Bodycon Marrakesh and Bodycon Zipper Skirt.