UNDERSTAND YOUR FINANCES
Businesses move toward convenience of quick payment options
By 
Kelly Kearsley
Posted: 07/14/17 
Updated: 11/10/17
"The Future of Money," a new series presented by Chase Pay®, showcases how our relationship with money is evolving—and what you need to know.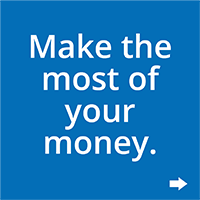 We're starting to get comfortable, so look out.
Today, nearly half of US consumers have used a mobile device to make a payment, according to the Pew Charitable Trust.
"Mobile payments will only continue to grow," says Rishi Taparia, vice president of business operations and strategy for Poynt, a Bay Area startup that's building a smart payment terminal and open commerce platform. "As silly as it seems, it's faster for you to use a device to pay than to reach in your pocket and pull out a card. And that makes a difference."
As consumers become increasingly comfortable, mobile payments will become more convenient, secure and seamless for customers and businesses alike. Here are five mobile payment trends to watch for in the near future:
1. Bluetooth gets a bigger role
"Bluetooth" may call to mind those once-ubiquitous earpieces or, more recently, technology that enables you to pair your phone with your car stereo or portable speaker. Now, that same technology empowers consumers to make easy, fast mobile payments—without taking their phone out of their purse or pocket.
"The best kind of payment experiences are the ones that don't exist," Taparia says. For example, the automatic charge as you exit an Uber.
2. Mobile payments move to the cash register
Retailers are increasingly seeking ways to create in-store experiences as seamless as online shopping—and on-site mobile payments will play a big role.
"Retailers who don't soon implement mobile payment solutions will fall behind and risk losing out on sales," according to Vend's 2017 Retail Trends and Predictions report. That's why banks and tech companies are partnering with retailers to create in-store payment options on their apps. For example, Chase Pay allows customers to show a code at checkout to pay at select stores, and their account is then billed.
Chase Pay also integrates card loyalty so Chase Ultimate Rewards customers can choose to redeem points at checkout. And in some cases, customers can avoid the register entirely by ordering ahead from thousands of restaurants across the country and go straight to picking up their food.
3. Digital assistants make your purchases
Sure, your phone's digital assistant looks up the weather forecast, streams your favorite song or calls your best friend. But it also can order a pizza with extra cheese, reorder your favorite dish soap or make other purchases for you.
These virtual agents will account for the majority of commercial interactions by 2020, predicts Gartner, the technology research and advisory firm. Taparia sees artificial intelligence and voice-activated assistants allowing customers to place verbal grocery or restaurant orders with instant, no-hassle payments.
4. Biometrics add security
Payment security is moving far beyond passwords. India and Brazil are some of the countries that have leap-frogged the US when it comes to using iris scans, thumbprints and other biometrics measures to secure mobile payments.
"In the US, we have so much legacy technology," Taparia explains. "We also need to change cultural opinions around privacy and security."
But change is coming. In fact, consumers will spend $2 billion this year through mobile payments using biometrics to authenticate, up from $600 million last year, predicts Juniper Research, a digital market-research firm. Savvy businesses—and consumers—simply can't ignore that.
5. Business-to-business can put checks in recycle bin
Today, 41 percent of business owners say that they still write checks to pay their bills. Why? Because their vendors and suppliers don't accept electronic payment.
The business-to-business space is ripe for disruption. For example, what if business travelers could link corporate cards to their mobile devices? Taparia notes that there's also much potential in the business-to-business transaction space for connecting systems as well as enabling seamless ordering and payment for supplies and other vendor services.
Mobile payments are not only here to stay, but they're also getting more advanced and convenient every day.
"When the vast majority of places use mobile payment," he says, "it will become easier for consumers to use it as well."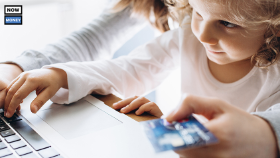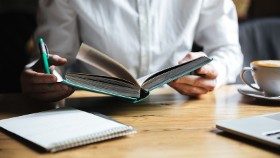 Kelly Kearsley is a Chase News contributor. She has written for the Associated Press and The News Tribune.